Austin Texas Freight Transportation
We move freight fast and efficiently all over Texas.
Dependable Austin Texas Freight Transportation Company
… No excuses. No limitations.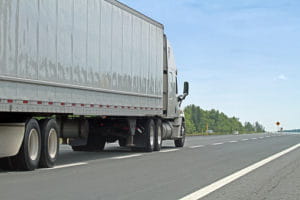 We move freight fast and efficiently all over Texas, frequenting lanes between Austin, San Antonio, Dallas, Fort Worth and Houston. We understand that we need to earn our loyal customer base daily. We earn your trust and business on every transportation task.
With AWD, you can:
Have your most challenging cartage problems solved.
Get help with quick-turnaround and last-minute orders.
Have after-hours customer service available for urgent needs, including cross docking.
And receive expert consultation on shipping and handling.
You can count on us to execute your freight transportation orders carefully and efficiently from start to finish. We give supreme customer service throughout the process, from updating you on arrival time to following up after the job is done.
Our real time tracking, signatures, and notifications will give you the peace of mind you deserve. You can rely on us for transportation done right and on time, whatever your shipping or storage challenges may be. We are known for handling difficult and quick-turnaround jobs other carriers struggle with.
Call Us Today for Solutions to Your
Texas Freight Transportation Needs.
(512) 997-9140

Texas Statewide Trucking Services
Full truckload transportation
Less-than truckload transportation
Real-time Tracking with Email or Text Notification of Pickup
Reefer (cold storage) transportation
Flatbed service
Hot shots
Bobtail (straight truck) delivery
Lift-gate delivery
Heavy Haul/Specialized
Power-unit availability
Same-day service
Tractors
Various trailer sizes
24 Hour Cross Docking
Projects recycling
Tradeshow events
Production events
Expedited
Asset Recovery
Request a Quote
Please let us know a little about your trucking & warehouse needs:

Exceptional Service. Great Prices. ...
No excuses. No limitations.
---
Ready to place an order?
Simply want a quote?
Call or Email us at:
(512) 997-9140
rich@awdservice.com

Headquarters:
Austin Warehouse & Distribution, Inc.
2301 Federal Street
Killeen, Texas 76543
Phone: (512) 997-9140
Fax: (512) 997-9146
Additional Location:
9200 Waterford Centre Blvd., Suite 600
Austin , Texas 78758